Denise Fairchild doesn't think of herself as an environmentalist. "My sense of who I am, my grounding, is in social justice," she says. "I think about community economic development and how to ensure the health and well-being of low-income communities of color."
The thing is, some of the biggest forces destroying the planet—from the fossil fuel sector to polluting industries to an economy that drives people to pursue money relentlessly so they can buy more and more goods—also disproportionately harm communities of color.
Breakthrough Idea
Reduce and reject consumerism in favor of sustainable lifestyles by mobilizing people of color, particularly youth, through a large-scale, values-based, BIPOC-led campaign.
She first saw that connection starkly when, in 1987, city officials proposed building a municipal incinerator in South Central Los Angeles, close to homes and schools. It took activists two years of tireless campaigning to defeat the project. Denise emerged from the fight with a heightened awareness of environmental racism and the links between social and environmental justice.
In 2010, after two decades of working on community development in Los Angeles, Denise joined the new Emerald Cities Collaborative as president and CEO. The national nonprofit network brings together organizations committed to creating sustainable, just, and inclusive economies with opportunities for all through projects in clean energy, green infrastructure, and more.
At Emerald Cities, Denise advocated for "high-road" development across America—an approach that treats shared prosperity, environmental sustainability, and efficient democracy as necessary complements, not trade-offs. Her 2017 book, Energy Democracy, connects the climate and social justice movements, arguing that the global fight to save the planet must fully engage communities and change the larger economy to be sustainable, democratic, and just.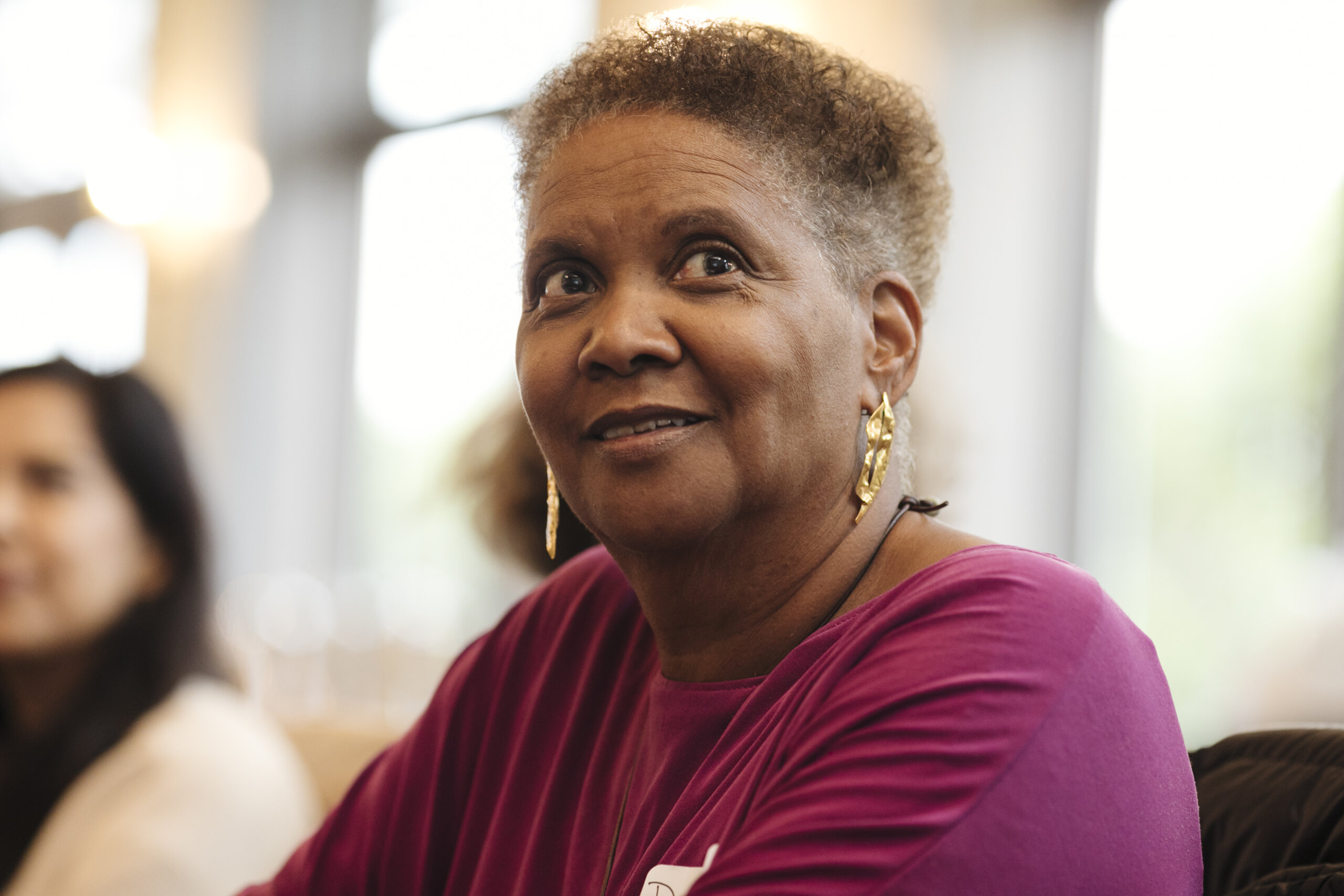 The COVID-19 pandemic inspired the project she's undertaken with her 2021 Climate Breakthrough Award. She saw how air pollution and greenhouse gas emissions plummeted, wildlife thrived, and many people's quality of life improved. At the same time, she started thinking about how the consumer economy fuels indebtedness and inequality while alienating Black, brown, and Indigenous people from their own, more communal traditional cultures.
With her Award, Denise began designing what she calls the Ubuntu Climate Breakthrough Initiative, a national campaign to mobilize communities of color to reject the hyper-individualism and consumerism that now dominate American culture. Instead, she aims to build a new culture of the commons with shared resources, decentralized systems to provide food and energy, greater social cohesion, and reduced climate and other environmental impacts.
From a climate perspective, Denise says reducing consumption is an urgent priority because it drives the majority of the world's energy use and emissions. But only cultural change can achieve that. "We are all slaves to the fossil fuel economy," she says. "There's just no question about it. That is the culture that we have inherited and that is embedded in us. This notion of the American dream, this notion of conspicuous consumption."
"The economy that we live in is not life-affirming in any way," she adds. "It just says that if you get more stuff, you should be happy. By connecting with our roots and with our cultures of oneness and interdependence, we can find life-affirming things again and build resilience into our lifestyles."
Biography
Denise Fairchild is president emerita of the Emerald Cities Collaborative and leader of the Ubuntu Climate Breakthrough Initiative, which focuses on designing a cultural response to the unsustainable economic growth, production, and consumption systems driving climate change.
From 2010 to 2022, she served as the inaugural President and CEO of Emerald Cities, a national non-profit organization dedicated to greening cities across the U.S., building resilient local economies, and ensuring equity and inclusion in both the process and the outcomes of a green and healthy economy. In that role, she built community-led partnerships with labor, environmental, and business organizations to increase energy efficiency, clean energy, sustainable foods, and clean water, with a focus on low-income and communities of color.
Prior to joining Emerald Cities, Denise was on the faculty of Los Angeles Trade-Technical College for 15 years, where she founded and led the Community Planning and Economic Development Program, training community residents in real estate, organizing, and economic development skills to revitalize their neighborhoods. From 1989 to 1995, she was director of the Local Initiatives Support Corporation in Los Angeles, where her work on workforce development and health promotion earned an award from the National Community Development Initiative.
She has a B.A. from Fisk University, a master's degree in city planning from the University of Pennsylvania, and a PhD in urban planning from the University of California, Los Angeles (UCLA). She has a number of academic distinctions, including serving as a senior fellow at UCLA and the Massachusetts Institute of Technology, and serves on several boards.
Connect with Awardee