James Irungu Mwangi is tired of seeing Africa portrayed as the "quintessential climate change victim," suffering the consequences of rich countries' actions but too poor and powerless to shift the trajectory of the planet—or even of its own economies.
When James looks at his home continent, he sees a climate action powerhouse. It has an astonishing 40% of the world's solar power potential, though in 2021, it only drew 0.6% of global clean energy investment. It has the youngest population; 70% of Sub-Saharan Africans are under 30. And it has ample land resources that it can use for what James sees as one of the biggest economic opportunities in the coming decades: carbon removal.
Breakthrough Idea
Unleash "climate-positive" growth across Africa by using the continent's huge renewable energy potential, abundant land, and young workforce to capitalize on global demand for carbon removal and clean industrial production.
In 2021, as a Yale World Fellow, he launched the Climate Action Platform-Africa (CAP-A) to pursue his vision. Realizing Africa's potential to lead the world in climate mitigation is a major endeavor that requires understanding the scale of the opportunity, mobilizing resources, guiding policy, and proving out specific interventions, but the payoff could be enormous. "This is a chance to significantly alter the climate trajectory while providing young, entrepreneurial Africans with the dignified livelihoods and inspiring mission that they urgently need."
James' 2022 Climate Breakthrough Award is the largest investment to date in CAP-A. James is the second African and second Kenyan to receive this award, following Mohamed Adow in 2020. To complement the work of CAP-A, James has launched Africa Climate Ventures to identify opportunities and spur private investment, at scale, in climate-smart businesses across the continent.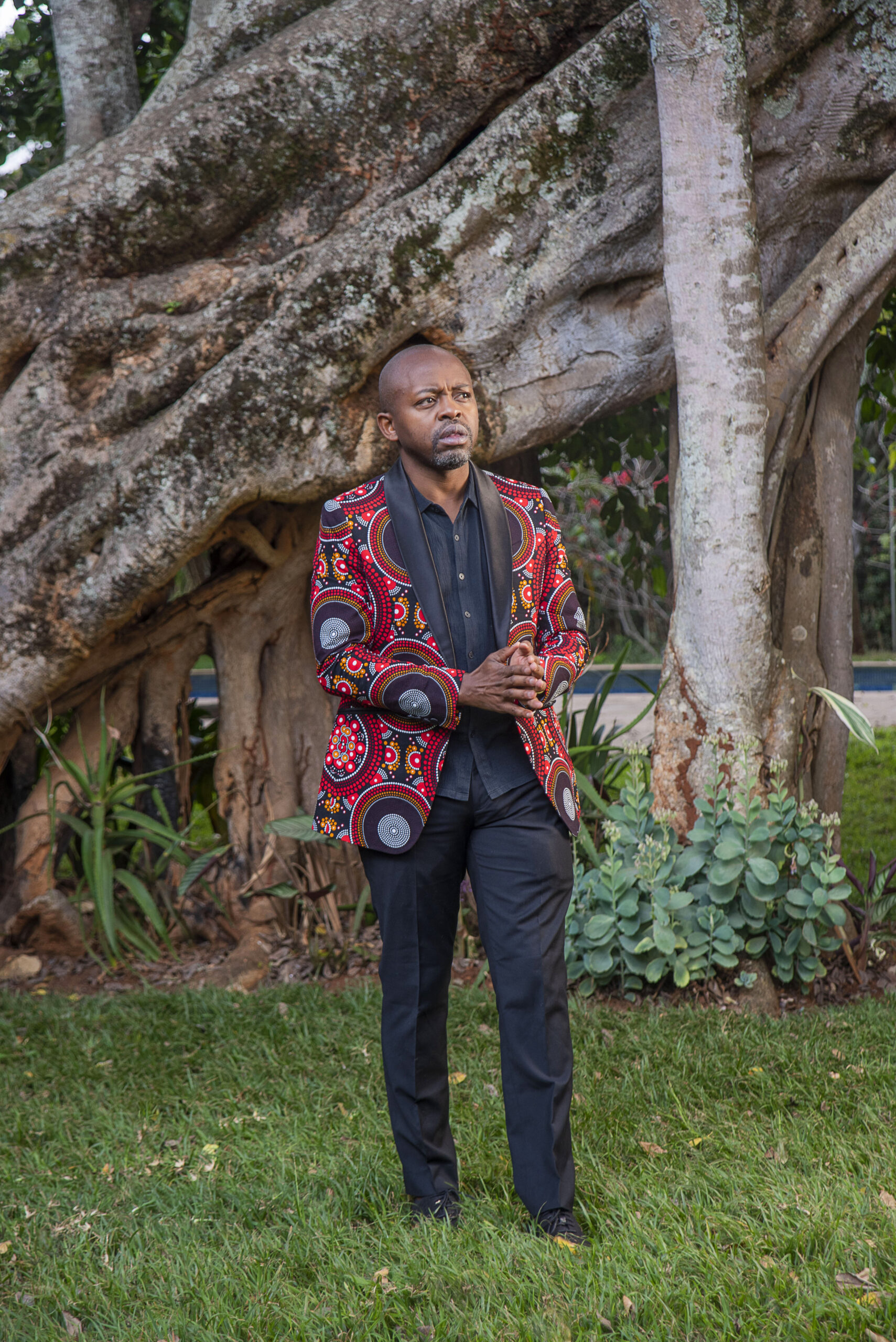 "Climate-positive growth is a real possibility for Africa," he says. African countries already have some of the lowest greenhouse gas emissions in the world, he notes, and it's clear that the high-emission pathways followed by others are no longer viable. With the right investments and policies, he argues, Africa can instead "leapfrog" to low-carbon prosperity, using its resources to become a hub for clean energy-intensive industries, carbon removal, and more.
While CAP-A and Africa Climate Ventures are new, James has been pursuing this vision of a thriving Africa for many years now. He built his career at the Dalberg Group, a collection of impact-driven businesses that seek to champion inclusive and sustainable growth around the world. During his tenure at Dalberg, he established the firm's presence in Africa, first in Johannesburg in 2007, then with offices in Nairobi in 2008 and Dakar in 2009. He most recently served as executive director of the Dalberg Group, stepping down to launch CAP-A but remaining a partner with Dalberg Advisors.
Biography
Born and raised in Kenya, James Mwangi earned an A.B. in economics from Harvard University and a mini-MBA from Dartmouth University before joining McKinsey & Company as a business analyst in 2000.
In 2002, he helped found Dalberg Advisors and went on to lead the firm's expansion into Africa in 2007–2010. He served as Global Managing Partner of Dalberg Advisors from 2010 to 2014 and most recently as Executive Director of the Dalberg Group. During his tenure, James led the growth, incubation, or acquisition of many of the entities that today constitute Dalberg's operational footprint in over 25 countries on six continents.
In 2021, James co-founded the Climate Action Platform for Africa with Carlijn Nouwen to help unlock Africa's potential for economic transformation while playing a leading role in climate action.
James also serves as an independent director on several boards, including the Skoll Foundation, the Global Centre for Pluralism, One Acre Fund, Old Mutual Limited, and Koko Networks.
He was a 2009 Archbishop Tutu Leadership Fellow of the African Leadership Institute, a 2013 Young Global Leader of the World Economic Forum, and a 2021 Yale World Fellow. He currently serves as a member of the Global Entrepreneurs Council of the UN Foundation.