Nicole Rycroft created the Vancouver-based NGO Canopy in 1999 to stop a travesty. Every year, billions of trees are cut down—often in ancient, biodiverse, and endangered forests—to make products and packaging that may soon end up in landfills.
"We have better solutions than cutting down thousand-year-old trees to make pizza boxes and T-shirts," she says. So, starting from her kitchen with a tiny budget, the former elite rower and physiotherapist set out to transform the supply chains that were devastating forests.
Breakthrough Idea
Catalyze the development of commercial-scale industries producing paper, packaging, pulp, and viscose from sustainable feedstock to provide alternatives to supply chains that now rely on endangered forest products.
"Take-make-waste supply chains are relics of the 19th and 20th centuries," she says. "If we are to address the climate and biodiversity crises, we need to change the way business is done."
She began with companies in Canada, urging them to adopt policies to protect ancient forests. She targeted book publishers and persuaded high-profile authors to print their books on recycled paper, then magazine and newspaper publishers. Over time, she has grown Canopy's programs to engage with more than 900 brand partners while successfully forging partnerships that have protected 39 million hectares of forests in Canada and Indonesia.
One of Canopy's most successful campaigns to date has been CanopyStyle, launched in 2013 to raise companies' awareness of the enormous harm that viscose fabric supply chains were inflicting on forests and shift them to better forest-friendly alternatives. The Pack4Good campaign, meanwhile, has worked to make boxes and other packaging more sustainable. The two combined now include over 500 partners with over $902 billion in revenue, including major brands such as H&M, Zara, Uniqlo, Flipkart, and the fashion group LVMH.
But Nicole wants to do even better: She wants to scale up next-generation alternatives to forest-based industries, such as recycling textiles and making paper and cardboard from agricultural residues, to keep even more forests from being cut.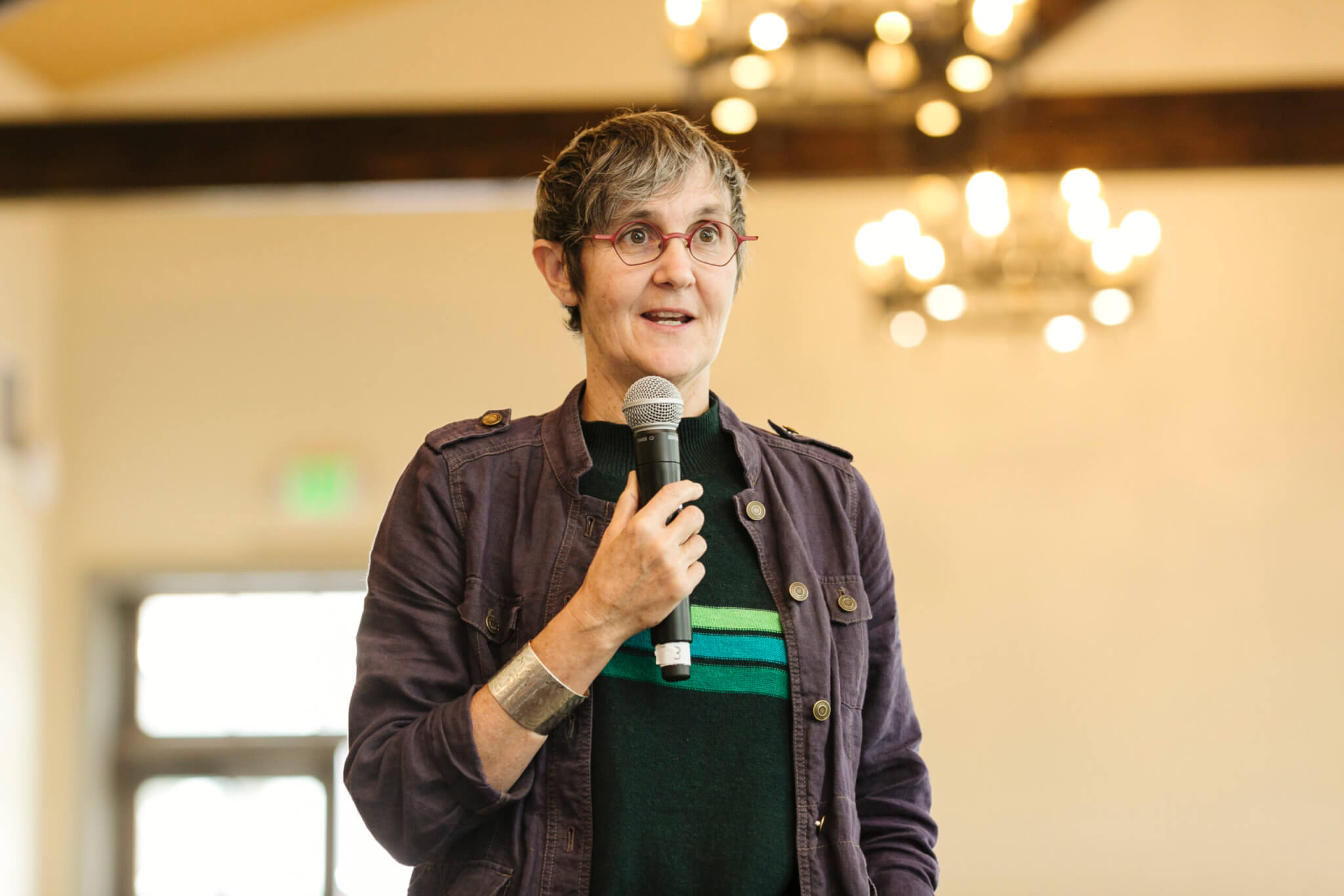 With her 2020 Climate Breakthrough Award, Nicole is building a new, dedicated impact equity fund to invest in commercial-scale NextGen production facilities, aiming to create a critical mass of sustainable alternatives to forest-based materials that the companies working with Canopy and others who join them can incorporate into their supply chains.
"This work will help save millions of hectares of forests and ensure that no ancient and endangered forests are in the viscose, paper, or packaging supply chains," Nicole says.
"In doing so,we will have transformed several take-make-waste production systems into low-carbon and circular production, protected critical forests, and helped support conservation-based economies for the Indigenous and community leaders who call these forests home. We will also have proven that investing in low-carbon and circular infrastructure is a good investment, de-risking capital being mobilized towards other solutions."
Biography
Nicole Rycroft is the founder and Executive Director of Canopy, a Vancouver-based nonprofit dedicated to protecting the world's forests, species, and climate while helping to advance Indigenous communities' rights..
Born in Australia, she is a former physiotherapist and elite-level athlete, and she is still an ardent surfer and enthusiast of life. One of Nicole's guiding philosophies in life, "Ask for what you want, you might just get it," is foundational to her work in guiding Canopy's team to transform unsustainable supply chains and advance forest conservation and community rights.
Since 2003, Nicole has been an Ashoka Fellow, part of a global community of social entrepreneurs and changemakers. She is an alumna of the UBS Global Visionaries Program, a recipient of a Canadian Environment Award Gold Medal, and a recipient of the Meritorious Service Cross of Canada, among many other honors. She has a bachelor of applied science degree from the University of Sydney.
Connect with Awardee